Cosmetic Dentistry Vancouver
Cosmetic Dentists Vancouver
Transform Your Smile, Boost Your Confidence, and Change Your Life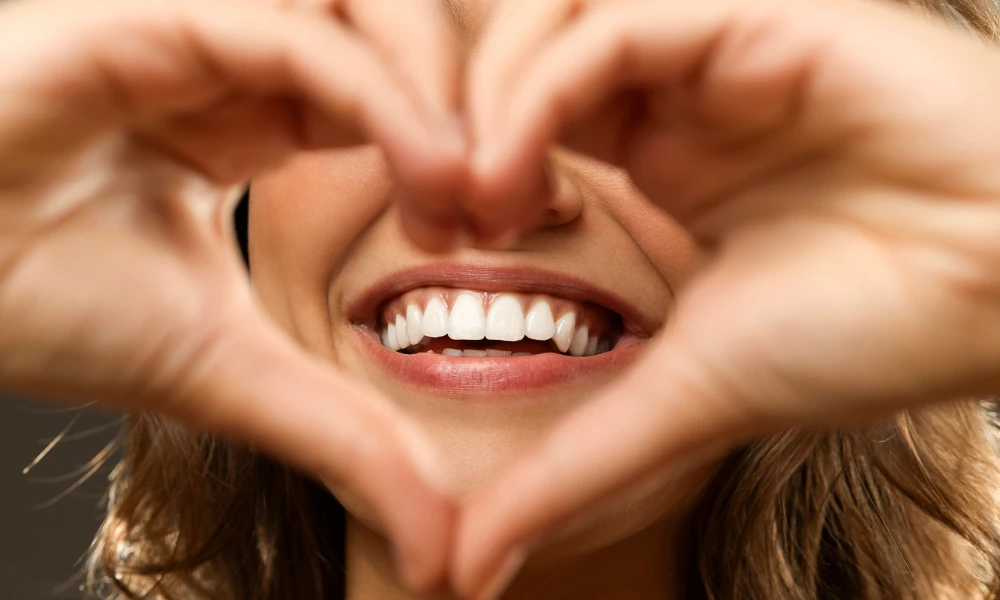 In the exciting and beautiful city of Vancouver, where first impressions and confidence are paramount, your smile plays a pivotal
role. A radiant, confident smile has the power to transform not only your appearance but also other's reactions to you, not to mention your entire outlook on life. Westcoast Smile, a trusted cosmetic dentistry practice in Vancouver, specializes in dental implants in Vancouver and offers a comprehensive array of services to help you achieve the dazzling smile you deserve while boosting your confidence.
Go on a Confidence-Boosting Journey with Cosmetic Dentistry in Vancouver
Cosmetic dentistry is more than just enhancing your teeth; it's about a transformation that transcends your smile and impacts your life positively. Vancouver is a city where a confident smile can open doors, break barriers, and leave a lasting impression. We understand the profound effects of a beautiful smile on your self-esteem and overall feeling of well-being.
Imagine walking into a room with the unwavering confidence to share your radiant smile without hesitation. Cosmetic dentistry in Vancouver is your gateway to unlocking that confidence, and it's now more accessible than ever.
We firmly believe that everyone deserves a smile they can take pride in. Whether you're grappling with stained teeth, missing teeth, misalignment, or other dental imperfections, our cosmetic dentistry services in Vancouver are meticulously crafted to cater to your unique needs. Our mission is to bring out the best version of your smile while revitalizing your confidence in the process.
Dental Implants are the Cornerstone of Your Perfect Smile
Among our most coveted cosmetic dentistry services in Vancouver are dental implants. Dental implants represent a groundbreaking solution for individuals dealing with missing teeth. They offer a lifelike and permanent replacement that not only restores your smile but also enhances your oral health and overall quality of life.
Here's why dental implants in Vancouver are the ultimate choice:
Natural Look and Feel: Dental implants closely replicate the appearance and function of your natural teeth. They blend
 seamlessly with your existing teeth, rendering them nearly indistinguishable from the real thing.
Boosted Confidence: Missing teeth can lead to self-consciousness and a lack of confidence. Dental implants provide you with the ability to smile, eat, and speak with confidence, empowering you to fully engage in life's experiences.
Enhanced Oral Health: Dental implants help maintain the integrity of your jawbone and neighbouring teeth. They stimulate bone growth, mitigating the bone loss often associated with missing teeth.
Exceptional Durability: Unlike conventional dentures, dental implants are a long-term solution that can last a lifetime with proper care. They are exceptionally durable and highly resistant to decay.
Our Cosmetic Dentistry Services in Vancouver
Our dental office offers a comprehensive selection of cosmetic dentistry services designed to cater to your individual needs and aspirations. Our expert team of dentists in Vancouver is dedicated to delivering unparalleled results, ensuring that you depart our clinic with a smile that radiates confidence. Here are some of the key cosmetic dentistry services we provide:
Our professional teeth whitening treatments can erase years of stains and discoloration, leaving you with a brilliant, gleaming smile.
Veneers are meticulously crafted, ultra-thin shells bonded to the front surface of your teeth to correct imperfections such as chips, gaps, and misalignment.
Invisalign is the clear alternative to traditional braces, offering a discreet way to straighten your teeth and attain a harmonious smile.
Dental crowns are employed to restore damaged or weakened teeth, providing both aesthetic and functional benefits.
Bridges offer an effective solution for replacing missing teeth, and enhancing your smile's appearance and functionality.
For a complete transformation, our full smile makeovers amalgamate various cosmetic dentistry treatments to bestow upon you the smile you've always coveted.
Why You Should Choose Westcoast Smile
Unparalleled Expertise: Our team of seasoned dentists in Vancouver boasts a stellar track record of delivering remarkable cosmetic dentistry results. We stay well-practiced in the latest industry advancements to provide you with cutting-edge treatments.
Personalized Care: We understand that each patient is unique, and we take the time to attentively listen to your concerns and goals. Our personalized approach ensures that you receive the finest care tailored to your specific needs.
Cutting-Edge Facilities: Our contemporary clinic is outfitted with state-of-the-art dental technology, guaranteeing that you receive the highest quality care and feel safe within a comfortable environment.
Comprehensive Consultations: We offer comprehensive consultations to discuss your dental concerns, treatment options, and projected outcomes. This enables you to make informed decisions about your way forward.
Embark on Your Smile Transformation Journey!
Are you prepared to embark on the journey of cosmetic dentistry in Vancouver, unlocking the transformative effects it can have on your confidence and overall life outlook? We are here to turn your vision into reality.
Say goodbye to the dental imperfections that may have held you back. Whether you're interested in dental implants in Vancouver or any other cosmetic dentistry service, we encourage you to schedule a consultation with our expert team. Together, we will craft a personalized treatment plan that aligns with your aspirations, enabling you to achieve the smile of your dreams.
Contact Our Dental Office in Vancouver
Contact Westcoast Smile to take the first step toward a more confident, radiant smile. Transcend the boundaries set by dental imperfections and let your smile be your badge of positivity and self-assurance. Start now on your journey toward a more confident you!
Contact us at [email protected] or schedule a consultation online.