Beautiful smile by Westcoast Smile
We have spent 20 years perfecting the art of smile design so we hope you can see the love for our clients and for perfect smiles shining through. At Westcoast Smile, we offer many kinds of smile enhancement including services like recontouring, bonding, Invisalign, whitening, and even the placement of tooth diamonds. Regardless of what your needs are, we want you to have the smile that makes you brings you the most joy and makes you feel the most comfortable and confident every single day. Whenever you feel it's time for a smile makeover in Kitsilano, make your appointment with Westcoast Smile. This Smile makeover gallery represents our proudest moments in bringing beautiful smiles to our customers.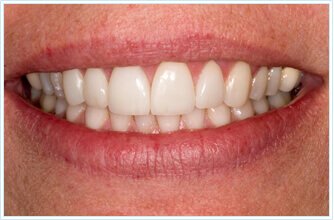 Smile Makeover
When you decide it is time for a smile makeover, you will want to be sure that the results will impress everyone that you meet.
Smile Enhancement
Smiles are powerful communicators and a great cosmetic dentist can be the key to unlocking the full power of your best smile.
Extreme Makeover
Take a few seconds to look at the stunning extreme makeover results in these before and after pictures.